WHOLESALE GREEN CLEANING PRODUCTS oUTSTANDING

BIODEGRADABLE, NON-TOXIC, PLANT-BASED

GREEN CLEANING PRODUCTS. SERVING THE CLEANING INDUSTRY SINCE

1986

.

Our exceptional effective eco-friendly cleaning product formulas are sold in

Whole Foods Markets

,

a stamp of excellence

.

*

Wholesale

and

Bulk

cost-Effective pricing for your Green business

*friendly service, We come alongside you every step of the way *fast turnaround *100% money-back guarantee *performance Proven Formulas *start-ups or established companies
Convenient Cleaners for busy green households.
Our Brightly Green Ready-To-Use green household products are primarily sold in eco friendly retail stores, refill shops and to eco friendly living green homes that want pure green cleaning products so they can become a non-toxic home. Green responsible families who want eco friendly living today want to become and or stay zero waste. Brightly Green all natural ready-to-use household cleaning products do not require additional water or mixing and can be convenient for busy households.
Cost-effective and Sustainable for the planet.
Our Brightly Green Concentrate products are primarily sold to green cleaning companies, eco friendly janitorial services, and environmentally focused bulk products stores. Zero waste stores are where customers can refill their own bottles to reduce waste and plastic use.
Brightly Green all natural biodegradable sustainable household cleaners are a division of HG Laboratories, LLC has a
full line of bulk green household concentrate products
that are 9 parts water to 1 part Brightly Green cleaning product. This is both environmentally and
budget-friendly
because we are not shipping water across America. By adding your water these great natural cleaners become an even more economical way to use our green cleaning products. The benefits of using Brightly Green concentrate green cleaners is great for you, your company and the environment.
Our Brightly Green (HG Laboratories,LLC)
technical team has over 100 years of combined green product formulation and has environmentally safe green product development experience. We have the capability to develop and formulate all-natural, non-toxic, sustainable cleaning products that protect families, pets, and the environment. Brightly Green cleaning products are designed to perform equally or better than current toxic and unsafe products. HG Labs has formulated hundreds of eco friendly products for the market place and we will use our extensive capabilities to design almost any product your company needs. We can formulate, blend, produce and distribute for your environmentally focused company sustainable all natural household cleaning products that clean as well or better than petroleum-based products. If you need it we can develop it! HG Labs has been formulating and marketing environmentally safe and effective green cleaning products since 1986. Our successful products are selling in the retail commercial and industrial marketplaces. New applications are always on the horizon; that is why we continue to develop new products to meet the growing eco friendly need.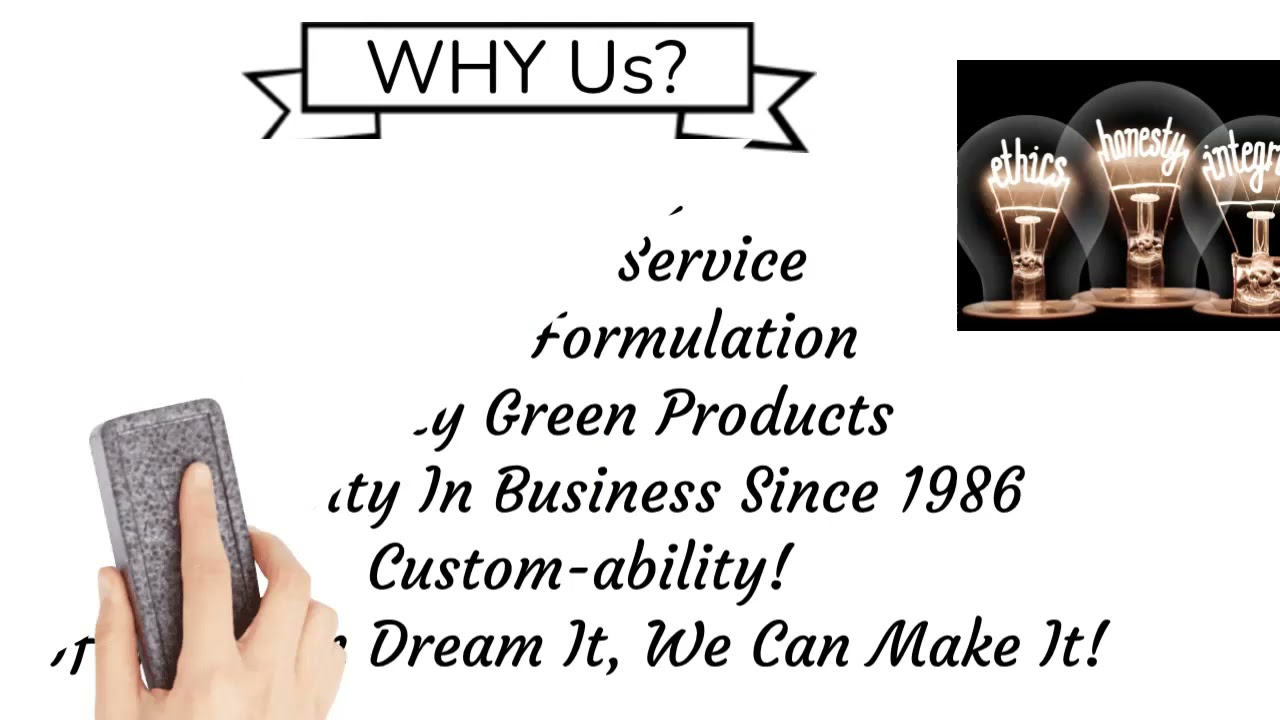 Eco friendly pure green cleaners are the best eco friendly wholesale cleaning products for green companies who care about the environment inside and outside your home or company. Refill shops and Zero Waste Stores are perfect for our Bulk Green Products. Brightly Green All Natural Pure Green Cleaners are plant Based and are perfectly designed for eco friendly companies. Everyday exposure to toxic cleaning products may result in long-term illnesses. Brightly Green All Natural household cleaners are safe. Brightly Green Household Cleaning Products are the best green cleaning products and are safe for the earth's environment as well as safe for people, kids and pets.
Brightly Green eco friendly, non toxic cleaning products perform or outperform toxic products on the market today. Trusted and tested. Formulated by our experienced chemist, formulating environmentally safe cleaners since 1984; independently tested and verified. Brightly Green all natural, non toxic cleaning products are the same formulas we sell in Whole Foods Markets under our Harmony brand label and our products were independently tested and verified to be the greenest cleaning products on Whole Foods Markets cleaning products shelves. Brightly Green is the best green cleaners on the market today!
Quality and service is our primary concern for Brightly Green Bulk cleaning product companies and wholesale green janitorial companies. You and your green company are important to us. We appreciate your go green attitude and are here to help your company succeed with helping people and companies to go eco friendly with service, great pricing and information on how to go green with environmentally green bulk business products. Attentive to your specific needs/ easily accessible by phone (yes, we answer our phone) or email/ capable of providing short lead times. Brightly Green is responsive and reliable.
FROM CONCEPT TO CUSTOMER
We Offer A Turnkey
Wholesale Product Development Service
Branding Service
Product Formulation Label Design Product Production Product Distribution
Personalized Safety Sheets
Personalized Data Sheets
Full-time Technical Support
HG Laboratories, LLC Product Development:
HG Labs is an expert in private label implementation and development for wholesale cleaning product solutions.
We customize our strategies to meet your immediate business needs and open opportunities to increase your company's market share and revenue.
Our team of experts will provide an evaluation and consultation with a deep understanding of your distinctive identity and vision. Private label branding gives you an advantage because no one else sells your product. Private label branding gives your product identity within the marketplace. Good branding can allow your specific products to stand out against your competitors. Increase brand loyalty keeps your customer coming back to you.