What our grandchildren think About Brightly Green
Two of our grandchildren tell the world why we started HG Labs and Brightly Green All-natural cleaners. They are the reason we developed our non-toxic natural cleaning products. We care about you and your families too.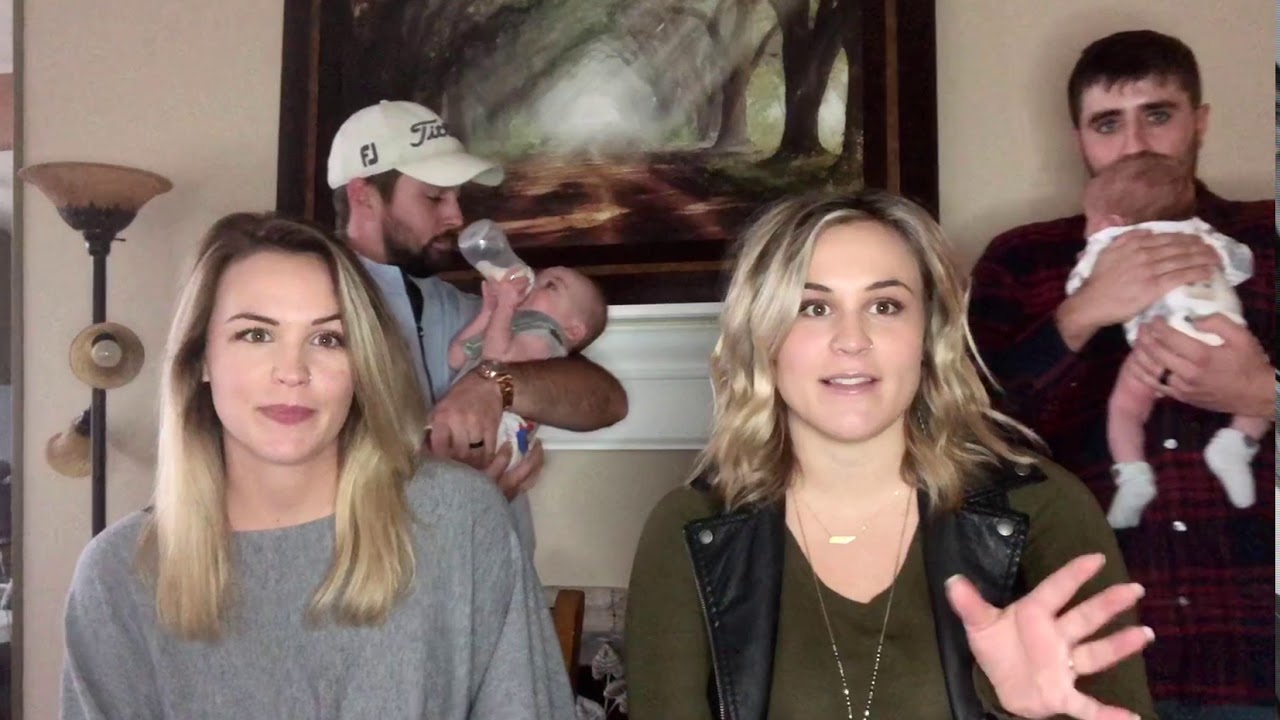 Testimonials Read What People Think About Brightly Green!
Brightly Green Testimonial by Dawn G, Michigan I Stumbled Upon The Best All Natural Cleaning Products Called Brightly Green!!
These products are kind to the earth and safe enough for babies!! These wonderful gems are THE MOST EFFECTIVE CLEANING PRODUCT I'VE EVER TRIED!!! I've probably tested every cleaning product on the market but NOTHING ever worked this well and...best of all I no longer have to deal with obnoxious, harmful fumes!!!
The tub and tile cleaner was the first product I tried and it got my attention right away. I've always struggled to remove rust and mineral buildup in the shower. It was effortless and free of toxic fumes.....Then I tried the laundry wash. It removed the most stubborn stains from my husband's work clothes!!! I couldn't believe my eyes...... Next, I used the all purpose cleaner and it removed the worst hairspray buildup on our linoleum floor which was impossible to remove BUT THIS PRODUCT actually worked!! And fast!!! I'm excited to try all their "Green" products.
If only there could be a movement to use Brightly Green cleaners. It would have such a positive environmental impact.
Greener cleaning products made my year!! Who knew essential oils and natural ingredients would make life so much better and it's reasonably priced too!!
An HGL Testimonial from Environmental Booty, Florida
HGL Testimonial A review from an HGL user: Shane with Environmental Booty
A few weeks ago someone said to me, "Oh you must have a ton of green cleaning supplies in your home." It was then that I suddenly realized that I had only one product that would qualify as a green cleaner. Worse yet, I wasn't even sure what was truly in the ingredients as I just picked it up on a whim. I guess I fell victim to greenwashing at its worst: I had no idea about the company that manufactured the green product and I only bought it because of the green marketing. I should have known better so I set out to find a good line of green cleaning supplies I could trust and rely on.
So I was very happy when an on-line friend of mine emailed and asked me to try her HGL brand of Eco-safe, plant-based, environmentally friendly cleaning products. I knew she sold green cleaning supplies but I had never really taken time to look into them or ask about her work. Once we began talking about Harmony, I realized that developing and selling these products is not just a business to her, it is her passion. HGL was developed with a desire to bring a quality, non-toxic product to people to help ensure a safer and cleaner home.
Did you know that the Environmental Protection Agency, reports that "the air inside the typical home is on average 2-5 times more polluted than the air just outside—and in extreme cases 100 times more contaminated—largely because of household cleaners and pesticides." Forget about the indoor pollution and just think about how your toxic cleaning supplies are contaminating our earth after they rinse down your drain.
When I opened the package from HGL, the first thing I noticed was the smell. Perhaps like you, I am used to such strong-smelling cleaning supplies that I usually start to sneeze right when I begin to use them. Harmony is based on essential oils and you can certainly tell with the amazing smells. I pushed the supplies aside until I had a cleaning dilemma. My daughter needed to get to school and her ribbon for her hair was filthy. I grabbed some HGL Dishwash and added the ribbon to a bit of dishwash and water in a bowl. I ran around getting some other things ready for school and when I came back a few minutes later, I pulled the ribbon out to give it a scrub and was totally surprised when it was already clean!
That was my first surprise with these Eco-friendly, non-toxic cleaners. I am in love with their Shower Cleaner. I used to use a spray that you use after your shower to kind of prevent build-up, but it was so expensive and it literally made my skin burn. Now I use HGL Shower Cleaner after every shower and the shine is great and it stays clean! That brings me to my next surprise with these safe cleaning supplies...the shine.
From the Hardwood Floor Cleaner, to the Stainless Steel Cleaner, the shine that you get with HGL is impressive. Even the Multi-Purpose Cleaner, leaves my old counter tops looking bright. You see cleaning to me is a rather new thing as I have always had a housekeeper. Fast forward to my life now with three daughters who didn't know how to clean and a new, very tight budget and I am responsible (along with my girls) for getting that professional looking clean. I think I have to say that my favorite thing about HGL's Green Eco-cleaning supplies is that incredible shine I always used to see with my housekeepers.
I wonder how a professional cleaning service would like these products? Hmmm...I'll get back to you on that. Until then, you can find HGL's full line. I also would urge you to make a stop at their blog if you have any questions for the creator of these Non-toxic cleaning supplies. She is passionate about sharing everything she knows about non-toxic cleaning and her knowledge is priceless.
Find their full line of products
HERE
!
Brightly Green All-Natural Products Review from
Angie of -Go Green Cleaning- Kentucky
When asked why she likes Brightly Green products, Angie shared, "I can clean my client's homes and not worry about the harsh side effects of toxic cleaners." Read the full review on our
Brightly Green Blog
.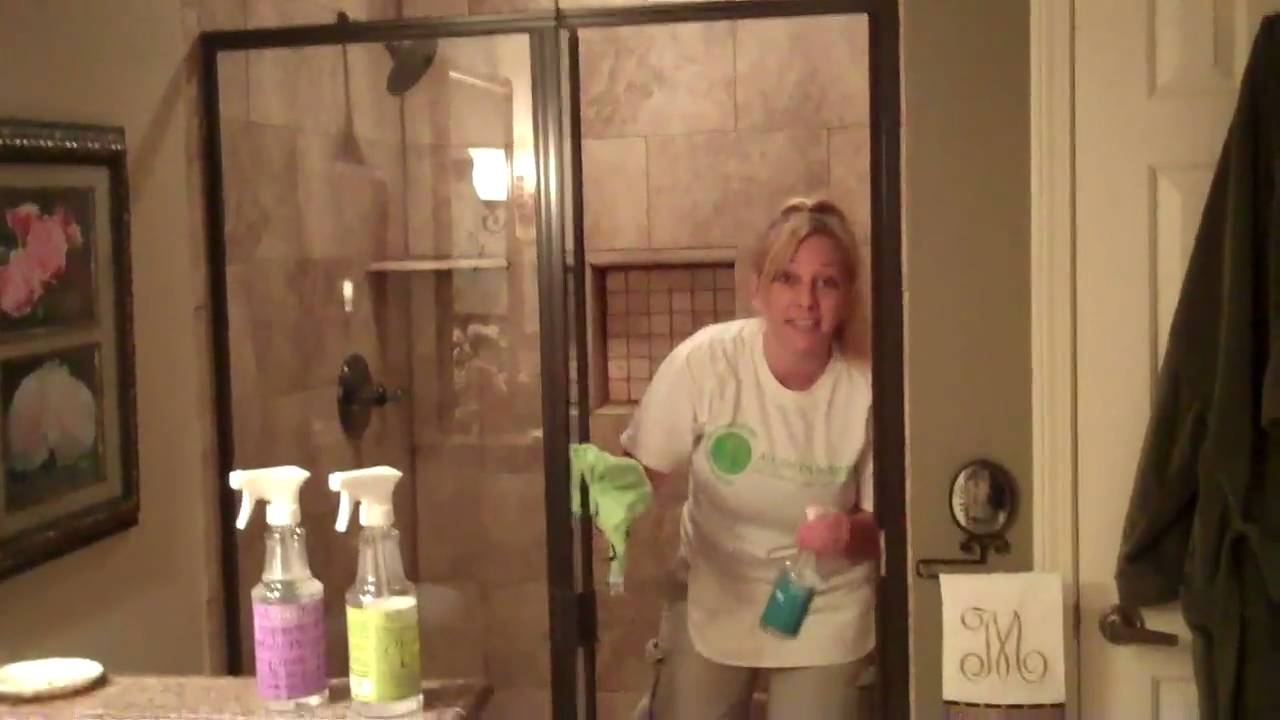 Brightly Green All-Natural Household Products Review
from David Schweitzer - Owner – Kentucky
A residential and commercial "Green Cleaning Company" Louisville, KY
Go to our
Brightly Green Blog
to see the article.
We began using Brightly Green when we discovered HG Labs was a local company distributing all-natural cleaners. We had been importing our "green cleaning products "from California. We were not only looking for products we had confidence in as "really green, non-toxic and sustainable", but we wanted to provide an added plus service to our clients by providing these products for use between our cleanings. This is an added revenue stream for us and convenience for our customers.
All Green Maids is enthusiastic about the cleaning power and wonderful shine and smell. We feel when we leave our client's house it is thoroughly clean, smells fresh and we are not going to harm the environment.
Brightly Green is everything we wanted and more!
Thanks, Brightly Green and HG Labs, from the team here at All Green Maids! - David Schweitzer
Great for Co-ops
"Brightly Green offers affordable and effective products that stand their ground with the top choices on the market...but come from a small, responsive company that listens to their supporter's needs and input!"
John Moody
Louisville Whole Life Buying Club
Louisville, KY
"We love doing business with Brightly Green. Not only are the products fantastic because they actually work, but the customer service is refreshingly easy and personal. They make you feel like you are more than just a customer. We will definitely continue ordering with Brightly Green."
Serena E.
Heartland Whole Life Buying Club
Elizabethtown, KY
Great for Charities
"Excellent customer care definitely felt appreciated and genuinely welcomed. Very happy with the product's effectiveness. Smells wonderful and the staff is so much more at ease knowing that these products are safe to use. We are proud to be using Brightly Green and we are so excited to expose our families that stay with us to your products."
Mindy A.
Ronald McDonald House Charities, Pittsburgh, PA